last of three more commissions for the wonderfull

i dont think i would enjoy flying upside down, but apparently she is

sorry if her coat colour isnt right D:
Sweetie Breeze
is owned by

my commission information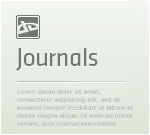 $ COMMISSIONMy money commission info for all who are interrested :meow:
***PRICES HAVE CHANGED***

all commissions will be traditionally done

PRICES
:bulletred: Every humanized pony/oc/person in general is $8 USD
:bulletred: i cant do more then two characters on my paper, im sorry :(
:bulletred:ponies will be $5 USD
:bulletred: Backgrounds will be $3USD, i really hate backgrounds :XD:
**Prices are subject to change (so you better get them now before they go up!)**

WOULD YOU LIKE IT MAILED TO YOU?
:bulletgreen:if you want said picture to be sent to you via mail it will be $25 USD. i will ship internationally but will charge $10 more, sorry but
and also check out my facebook page!
[link]