Watch
one of many commissions for


i lotst track how many i have done for you

two more after this one though

his OC Turbid Serocity (Muddy Waters)
shes a water bender now!

i thought it fit her well

commission info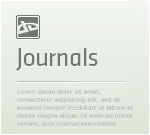 $ COMMISSIONMy money commission info for all who are interrested :meow:
***PRICES HAVE CHANGED***

all commissions will be traditionally done

PRICES
:bulletred: Every humanized pony/oc/person in general is $8 USD
:bulletred: i cant do more then two characters on my paper, im sorry :(
:bulletred:ponies will be $5 USD
:bulletred: Backgrounds will be $3USD, i really hate backgrounds :XD:
**Prices are subject to change (so you better get them now before they go up!)**

WOULD YOU LIKE IT MAILED TO YOU?
:bulletgreen:if you want said picture to be sent to you via mail it will be $25 USD. i will ship internationally but will charge $10 more, sorry but

I like how fluid it looks... so... hypnotizing...*giggles*
Reply

Reply

Reply

Your draw is Magnificent!! Congratulation I love it!!!
Reply

Huzzah!


I love it! I rather like what you've done with her! I love that cutie mark, and I love her expression, it fits her well. And I whole-heartedly approve what you've got her doing with all that mud, that also fits what she can do with her powers over mud and water. It's her name, after all :3
Thank you so much!
Reply

the muddy water was a last minute thing-sort of. after i sent you the sketch of her i looked back and thought she was much too plain, so i decided to incorperate her control of water and mud into the picture without making it too playful lol xD
Reply

I'm glad you did, it definitely adds dynamics and action to this already beautiful drawing. One of these days I need to send you a writing of the scene that describes her powers. They're quite fearsome :3
Reply